Search and sale of used auto parts
Start a new search
Follow us on Facebook
Green Recycler Parts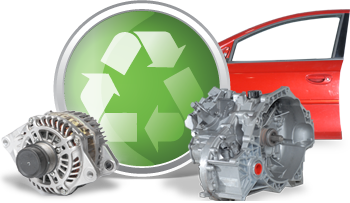 safe
recycled
used
ecological
economical
and guaranteed

Already registered ? Sign in
The Professionnal's Corner
Are you an auto repair professional? Sign up to access additionnal features, such as CIECA file import.
Interested in a part?
Call the auto recycler of your choice to ask for the price of the part you are looking for.
Un geste écoresponsable!
PIECESVERTES.COM is a network of auto recyclers members of ARPAC. These accredited auto recycling centres offer quality 'green' parts, at a competitive price, while respecting a code of ethics and strict environmental standards. Check the availability and cost of a used part from our members... and note the difference!