Search and sale of used auto parts
Start a new search
Follow us on Facebook
Green Recycler Parts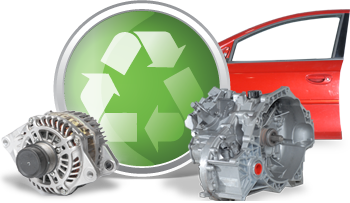 safe
recycled
used
ecological
economical
and guaranteed

Already registered ? Sign in
The Professionnal's Corner
Are you an auto repair professional? Sign up to access additionnal features, such as CIECA file import.

Subscribe to gain access to garage prices (valid until December 31st, 2020).
Un geste écoresponsable!
PIECESVERTES.COM is a network of auto recyclers members of ARPAC. These accredited auto recycling centres offer quality 'green' parts, at a competitive price, while respecting a code of ethics and strict environmental standards. Check the availability and cost of a used part from our members... and note the difference!